"I see Amazon as a technology company that just happened to do retail," begins Werner Vogels, Amazon's chief technology officer. "When Jeff [Bezos] started Amazon, he wasn't thinking about starting a bookshop. He was really fascinated by the internet." Only "mortal humans", he tells me in an interview, ever saw Amazon as merely a retailer. So the question now is: what will Amazon become next? And are mere mortals ready for it?
Author: Dave Lee
Read More On: BBC NEWS
Using Photoshop and other image manipulation software to tweak faces in photos has become common practice, but it's not always made clear when it's been done. Berkeley and Adobe researchers have created a tool that not only can tell when a face has been Photoshopped, but can suggest how to undo it.
Author: Devin Coldewey
Read More On: TECH CRUNCH
Leave it to the folks at Google to devise AI capable of predicting which machine learning models will produce the best results. In a newly published paper ("Off-Policy Evaluation via Off-Policy Classification") and blog post, a team of Google AI researchers propose what they call "off-policy classification," or OPC, which evaluates the performance of AI-driven agents by treating evaluation as a classification problem.
Author: Kyle Wiggers
Read More On: VENTURE BEAT
Big data, analytics, and machine learning are starting to feel like anonymous business words, but they're not just overused abstract concepts—those buzzwords represent huge changes in much of the technology we deal with in our daily lives. Some of those changes have been for the better, making our interaction with machines and information more natural and more powerful.
Author: Sean Gallagher
Read More On: ARS TECHNICA
In just four years, SenseTime went from being an academic project to become the world's most valuable artificial intelligence (AI) company with a current valuation of $4.5 billion. Based in China, the company has a portfolio of 700 clients and partners, including the Massachusetts Institute of Technology (MIT), Qualcomm, Honda, Alibaba, Weibo, and more. They use their proprietary artificial intelligence and machine vision technology to drive its success and "redefine human life as we know it.
Author: Bernard Marr
Read More On: FORBES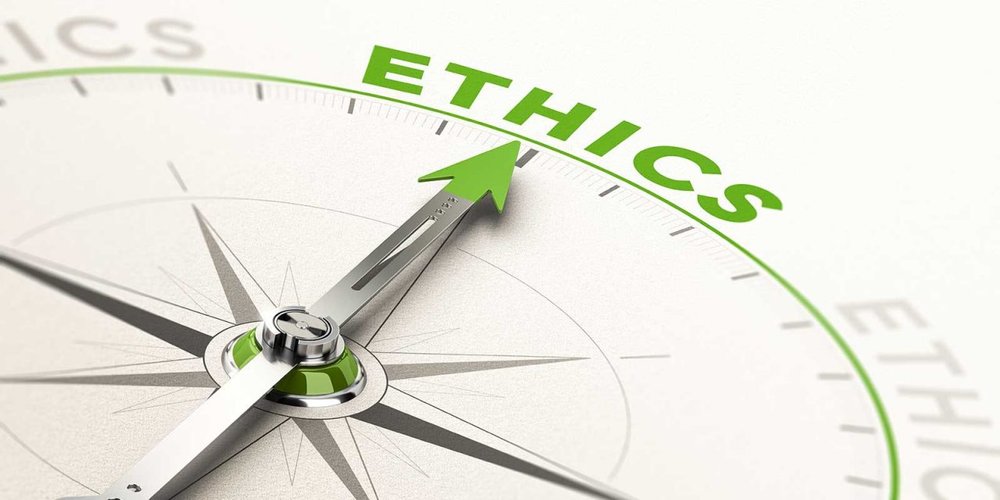 2018 was a breakthrough year for AI ethics. Researchers, practitioners, and ethicists have sounded the alarm for years over potential malicious applications of AI technologies as well as unintended consequences from flawed or biased systems. The increased attention from these warnings have led to a proliferation of new and promising research highlighting the issues in existing AI approaches and ideating solutions to address them.
Read More On: TOP BOTS
Putting your hand in front of an industrial robot arm is not, generally, a good idea. These machines might move quickly and precisely, but they are so blind and stupid that they'll gladly break a limb without so much as an "oops." So it took a little courage to try this trick with a robot arm being tested at Realtime Robotics, a startup located in Boston's Seaport neighborhood.
Author: Will Knight
Read More On: MIT TECHNOLOGY REVIEW
Most factories make use of machines in the production process and, as a result, lots of people have been put out of work. But are service-based businesses about to face a similar fate? Will you be replaced by a robot one day? That particular question has likely brought chills down many people's spines, but could this really be the reality we're facing?
Author: Toby Nwazor
Read More On: ENTREPRENEUR
AT&T and Uber are teaming up to figure out how wireless networks will play a role in next-gen electric vertical take-off and landing vehicles (eVTOLS), as well as enterprise drones used for cargo transport. In particular, the companies are exploring how LTE and eventually 5G will be used in both applications.
Author: Greg Nichols
Read More On: ZD NET
Last month, another well-funded social robot startup, Anki, closed its doorsfor good. And it wasn't the first. In March, Jibo, which had received $73 million in funding, announced that it was shutting down its servers. Over the past few years, we've seen several much-hyped robots take the stage, promising a friendly at-home companion to do, well, just about anything you'd imagine a home robot to do. Your friend, your photographer, your jukebox, your toy.
Author: Dor Skuler
Read More On: THE NEXT WEB