WHEN AI BECOMES AN EVERYDAY TECHNOLOGY
The evolution of AI has been a rich tale of exploration since its origins in the 1950's, with the last decade providing an especially dramatic chapter of breakthrough innovations. But I believe the real story is what comes next — when the disruption stabilizes and machine learning transitions from a staple of Silicon Valley headlines to an everyday technology. It'll be a far longer chapter — perhaps decades — in which developers all over the world use a mature set of tools to transform their industries.
Author: Andrew Moore
Read More On: HARVARD BUSINESS REVIEW
2. A MARRIAGE OF ROBOTIC PROCESS AUTOMATION AND MACHINE LEARNING
A year and a half ago, I wrote that robotic process automation might not be smart enough to fuel your digital transformation. But I needn't have worried; RPA vendors are increasingly combining the technology with AI applications like machine learning to make it smarter. This sort of collaboration is sometimes orchestrated by individual users, and sometimes by vendors.
Author: Tom Davenport
Read More On: FORBES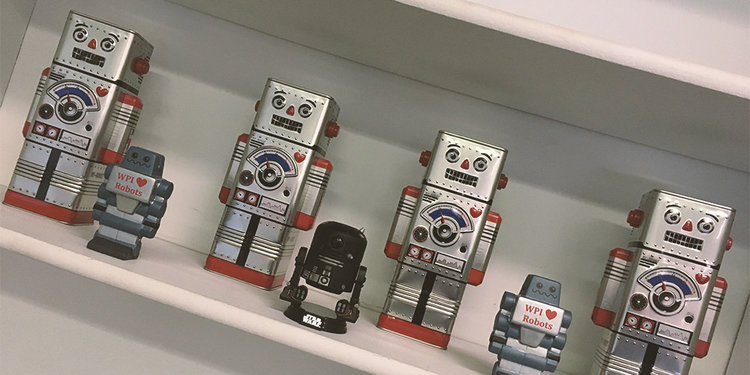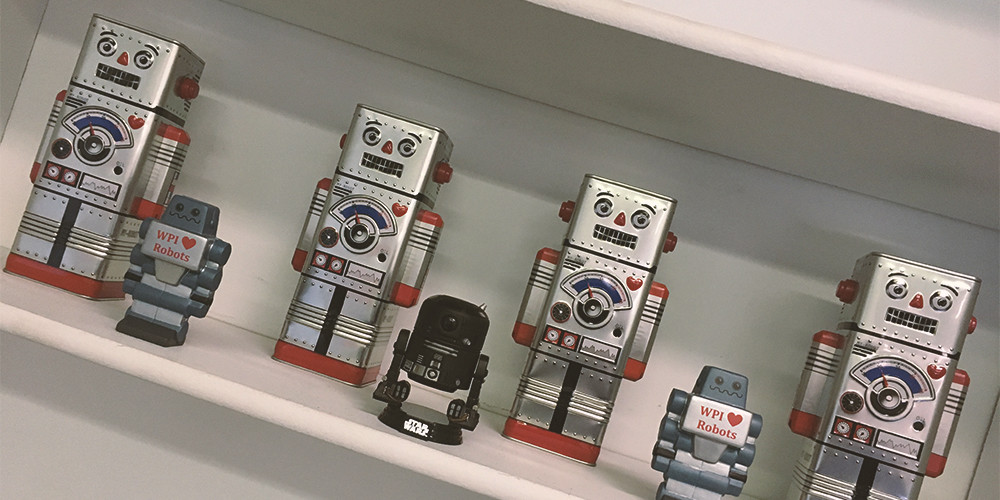 3. ROBUST.AI LAUNCHES TO BUILD AN INDUSTRIAL-GRADE COGNITIVE PLATFORM FOR ROBOTS
Despite the seemingly fantastical demonstration of walking and jumping robots, today's robots are often stupid, brittle and inflexible, only capable of working in carefully engineered environments, and unable to respond dynamically and sensibly in unexpected circumstances.
Author: Mike Butcher
Read More On: TECH CRUNCH
4. THE CODE THAT POWERS OUR LIVES HAS A HIDDEN ENVIRONMENTAL TOLL
"Hey Siri, how do you say 'I love you' in German?"
That might seem like an innocuous question to ask your phone or smart speaker. But the algorithms that power the software that can answer a question like this have a dark secret: The process of teaching these models to understand human language has a startlingly large carbon footprint.
Author: Katharine Schwab
Read More On: FAST COMPANY
5. THE AMAZING WAYS ARTIFICIAL INTELLIGENCE (AI) CAN NOW DETECT DANGERS AT WORK
More people die in construction than in any other industry, and the number one cause of death on a job site is falling. Autodesk's latest addition to its BIM 360 suite of artificial intelligence (AI) enabled industry tools – Construction IQ – aims to reduce these tragic occurrences. It does this by predicting when falls are likely to happen – as well as any other danger to life, limb, or even just quality of work.
Author: Bernard Marr
Read More On: FORBES
6. FORGET DRONES, AMAZON'S REAL ROBOT INNOVATION IS IN THE WAREHOUSE
Amazon has developed two new robots that move products around its warehouses.
Worker bots: Amazon unveiled the robots—Pegasus and Xanthus—at its re:MARS conference in Las Vegas, where it also showcased a fancy new drone and a sidewalk delivery bot. But the warehouse upgrades are much more important.
Shelf shifting: The company has, of course, had robots operating inside its fulfillment centers for some time. Wheeled machines carry shelves stacked with goods over to human pickers, while conveyors sort and route items for packing and transport.
Author: Niall Firth
Read More On: MIT TECHNOLOGY REVIEW
7. HOW AI IS CATCHING PEOPLE WHO CHEAT ON THEIR DIETS, JOB SEARCHES AND SCHOOL WORK
New companies and new research are applying the cutting edge technology in at least three different ways to combat cheating — on homework, on the job hunt and even on one's diet. In California, a new company called Crosschq is using machine learning and data analytics to help employers with the job reference process. The technology is meant to help companies avoid bad hires and compare how job candidates present themselves with how their references see them.
Author: Andrew Keshner
Read More On: MARKET WATCH
8. TO DETECT FAKE NEWS, THIS AI FIRST LEARNED TO WRITE IT
One of the biggest problems in media today is so-called "fake news," which is so highly pernicious in part because it superficially resembles the real thing. AI tools promise to help identify it, but in order for it to do so, researchers have found that the best way is for that AI to learn to create fake news itself — a double-edged sword, though perhaps not as dangerous as it sounds.
Author: Devin Coldewey
Read More On: TECH CRUNCH
9. SAN FRANCISCO SAYS IT WILL USE AI TO REDUCE BIAS WHEN CHARGING PEOPLE WITH CRIMES
San Francisco is announcing a "bias mitigation tool" that uses basic AI techniques to automatically redact information from police reports that could identify a suspect's race. It's designed to be a way to keep prosecutors from being influenced by racial bias when deciding whether someone gets charged with a crime. The tool will be ready and is scheduled to be implemented on July 1st.
Author: Sean Hollister
Read More On:
10. REALITYENGINES.AI RAISES $5.25M SEED ROUND TO MAKE ML EASIER FOR ENTERPRISES
RealityEngines.AI, a research startup that wants to help enterprises make better use of AI, even when they only have incomplete data, today announced that it has raised a $5.25 million seed funding round. The round was led by former Google CEO and Chairman Eric Schmidt and Google  founding board member Ram Shriram.
Author: Frederic Lardinois
Read More On: TECH CRUNCH