1. ARTIFICIAL INTELLIGENCE SPEEDS EFFORTS TO DEVELOP CLEAN, VIRTUALLY LIMITLESS FUSION ENERGY
Artificial intelligence (AI), a branch of computer science that is transforming scientific inquiry and industry, could now speed the development of safe, clean and virtually limitless fusion energy for generating electricity. A major step in this direction is under way at the U.S. Department of Energy's (DOE) Princeton Plasma Physics Laboratory (PPPL) and Princeton University, where a team of scientists working with a Harvard graduate student is for the first time applying deep learning—a powerful new version of the machine learning form of AI—to forecast sudden disruptions that can halt fusion reactions and damage the doughnut-shaped tokamaks that house the reactions.
Author: John Greenwald
Read More On: PHYS.ORG
2. THE ARTIFICIAL INTELLIGENCE FIELD IS TOO WHITE AND TOO MALE, RESEARCHERS SAY
The artificial intelligence industry is facing a "diversity crisis," researchers from the AI Now Institute said in a report released today, raising key questions about the direction of the field. Women and people of color are deeply underrepresented, the report found, noting studies finding that about 80 percent of AI professors are men, while just 15 percent of AI research staff at Facebook and 10 percent at Google are women.
Author: Colin Lecher
Read More On: THE VERGE
3. GOOGLE LAUNCHES AN END-TO-END AI PLATFORM
As expected, Google  used the second day of its annual Cloud Next conference to shine a spotlight on its AI tools. The company made a dizzying number of announcements today, but at the core of all of these new tools and services is the company's plan to democratize AI and machine learning with pre-built models and easier to use services, while also giving more advanced developers the tools to build their own custom models.
Author: Frederic Lardinois
Read More On: TECHCRUNCH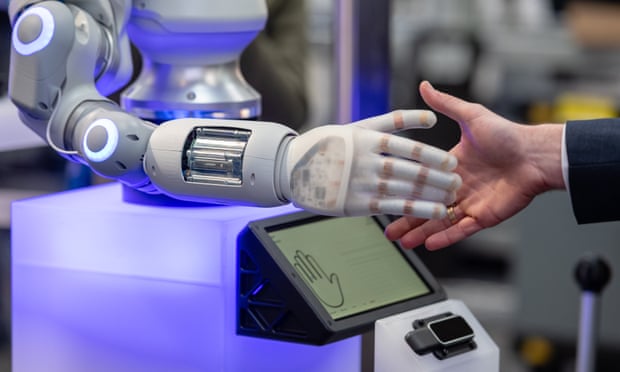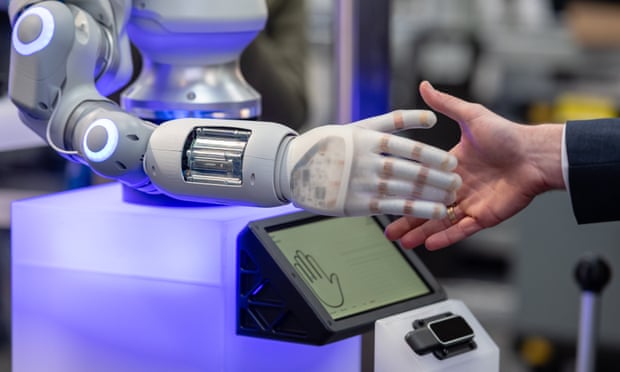 4. DISASTROUS' LACK OF DIVERSITY IN AI INDUSTRY PERPETUATES BIAS, STUDY FINDS
Lack of diversity in the artificial intelligence field has reached "a moment of reckoning," according to new findings published by a New York University research center. A "diversity disaster" has contributed to flawed systems that perpetuate gender and racial biases found the survey, published by the AI Now Institute, of more than 150 studies and reports. The AI field, which is overwhelmingly white and male, is at risk of replicating or perpetuating historical biases and power imbalances, the report said.
Author: Kari Paul
Read More On: THE GUARDIAN
5. ARTIFICIAL INTELLIGENCE BREAKTHROUGH: 'BETTER THAN HUMAN' AI ALGORITHM BEATS BRAIN IN TEST
An artificial intelligence algorithm designed to interpret images and video has beaten human scientists at mapping active neurons in the brain, a shocking new study has claimed. Bio-engineers studying the complexities of the brain in mice chart out each individual neuron as it fires off during periods of activity. Using a process known as two-photon calcium imaging, scientists see bright spikes and flashes of light in the brain – nerve impulses firing off in response to stimulus.
Author: Sebastian Kettley
Read More On: EXPRESS
6. WE'VE BEEN WARNED ABOUT AI AND MUSIC FOR OVER 50 YEARS, BUT NO ONE'S PREPARED
AI is capable of making music, but does that make AI an artist? As AI begins to reshape how music is made, our legal systems are going to be confronted with some messy questions regarding authorship. Do AI algorithms create their own work, or is it the humans behind them? What happens if AI software trained solely on Beyoncé creates a track that sounds just like her? "I won't mince words," says Jonathan Bailey, CTO of iZotope. "This is a total legal clusterfuck."
Author: Dani Deahl
Read More On: THE VERGE
7. GOOGLE'S AI EXPERTS TRY TO AUTOMATE THEMSELVES
Just before 9 am last Thursday, an unusual speed dating scene sprang up in San Francisco. A casually dressed crowd, mostly male, milled around a gilt-edged Beaux Arts ballroom on Nob Hill. Pairs and trios formed quickly, but not in search of romance. Ice breakers were direct: What's your favorite programming language?
Author: Tom Simonite
Read More On: WIRED
8. A LEADING AI CONFERENCE IS TRYING TO FIX THE FIELD'S REPRODUCIBILITY CRISIS
Last week, organizers of the Neural Information Processing Systems Conference (NeurIPS), one of the world's largest annual AI research conferences, updated their policy for paper submissions to require what they're calling a reproducibility checklist. It's a small shift in a grander fight to curb the growing "reproducibility crisis" in science, where a disconcerting number of research findings are not successfully being replicated by other researchers, casting doubt on the validity of the initial findings.
Author: Karen Hao
Read More On: MIT TECHNOLOGY REVIEW
9. THE MOST OVERLOOKED PATH TO COMMERCIALIZE AI IS FOR COMPANIES TO DO IT THEMSELVES
The Bessemer Process patented in 1856 by Sir Henry Bessemer is one of the inventions most closely associated with catalyzing the second industrial revolution. By reducing the impurities of iron with an innovative oxidizing air blast, the process ushered in a new wave of inexpensive, high-volume steel making.
Author: John Mannes
Read More On: TECHCRUNCH
10. INSURERS WANT TO KNOW HOW MANY STEPS YOU TOOK TODAY
This isn't speculative fiction — these are real technologies being deployed by insurance companies right now. Last year, the life insurance company John Hancock began to offer its customers the option to wear a fitness tracker — a wearable device that can collect information about how active you are, how many calories you burn, and how much you sleep. The idea is that if your Fitbit or Apple Watch can tell whether or not you're living the good, healthy life — and if you are, your insurance premium will go down.
Author: Sarah Jeong
Read More On: THE NEW YORK TIMES